After completing the Alpha I started working on the new features for the next version (Beta). The main goal being functionality and lots of polish (visual effects and such).
I started by making a 'Playground' state where I can move the Player and a switchable enemy with the keyboard.
In the following gif you can see it in action.

The Player can now go in any direction, but the idea is still to play in "Tilt" mode (no crazy background changes),
The background now rotates and goes in the direction opposite to the one that the Player is facing,
The hit-box of the enemy is accurate, changing with its rotation (wider ones result from using floating-point numbers for position),
A thruster animation was added (behind the Player). I'll eventually add it to enemies too.
Among many other changes I didn't even show (let's call it a surprise). This is getting interesting though, let's see how it turns out.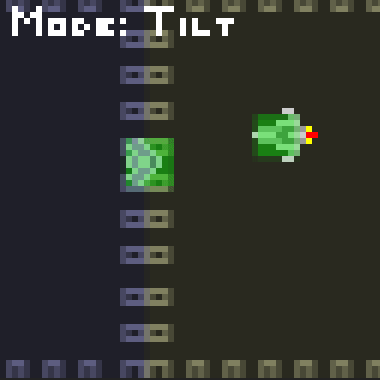 Get Star Juggler (LOWREZJAM, FFSJam)