Why 0.3 you may ask? Put simply, I finally fixed the several bugs I found with the Player, Star and Enemies.
There was a version 0.2.11 but it was mostly bug-fixing and other corrections without visible differences aside from the new (pre-)loader.

In this version I finished several details and added lines showing the available directions, as well as the targeted one. Since there are 8 possible directions it was a way for me to ensure I got it right. Also, on Game Over you can now press the quit button (the red one with the "X") to go to the updated Test state I showed back in devlog v0.2.8. How time flies!
This is a milestone in which the core game mechanics are working the way I want them to.
Here's some fresh screenshots, one during regular gameplay and another playing with the new Test stage: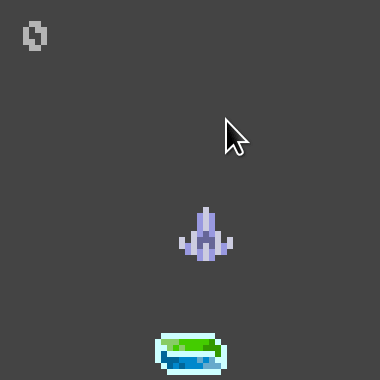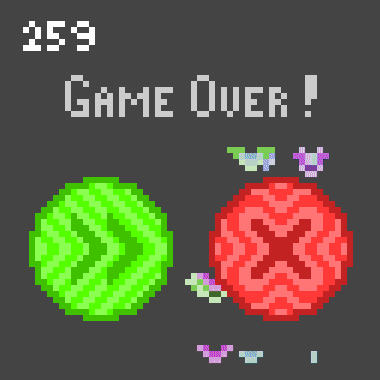 Playing this is fun but there's still much to do!
PS: These lines are for debug only and I don't plan on including them in the final game. Then again, maybe in Easy difficulty.

Files
Star Juggler (0.3-Menu)
10 MB
Jan 21, 2018
Get Star Juggler (LOWREZJAM, FFSJam)