And here it is, the final version. Adding 4 songs in both OGG and MP3 format added a whopping 810,4 kB.
Thankfully the game only takes 127 kB (I figured it would be below 200 kB).

Took care of tons of little bugs, making sure the game could go on after Game Over and the such.
You (the character) can die due to Starvation, Sleep Deprivation or Asphyxiation.
Parents don't hoard the Bathroom and will leave, the door being left open if You's in the House area.
No stat should go below 0 or above 10 anymore.

There are 4 songs in total and I made sure to remake them so they were all similar. One for regular life (Daily Life), one for playing games (Game On), one when Yous' health is low (Danger) and one for game over (Life is Short).
Of course I had more ideas (like having Parents move after a certain time like when they're in the Bathroom but decided to keep it simple.
No mute button either, "Daily Life" is supposed to be arduous and annoying,
- Playing with a device or watching TV for too long? You pees/poops his pants,
- Parents may give (up to 3) menial tasks whenever they see You, Oh and he gets sad if he doesn't do them,
- Eating non-stop? You asphyxiates,
- Gave his parents the wrong item? You gets sad.
Life is hard but hey, the game has some quirky tunes and teaches a valuable lesson: Don't put all your code in one file (in this case index.html), You'll spend a lot of time looking for things instead of coding. Oh, you expected something about life? Dying is bad, m'kay.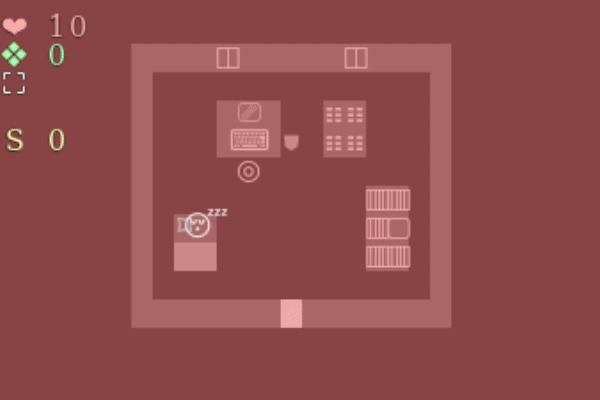 Files
Daily Quests Latest (Browser)
Play in browser
Get Daily Quests (FloppyJam)