It feels like I've been working on this forever and I'm only getting to some of the fancy stuff I planned out now.
First of all, You can now get coffee by touching the Coffee Machine. But of course he can't drink it, he can throw it in one of the many trash-cans instead. Thinking back, it was silly and even risky to call the main character "You". Players will be confused and grammar aficionados will be angry.
You now enters "eating" mode when he touches the Fridge and stops breathing when doing so. How's that for realistic deaths in unrealistic (eating non-stop) circumstances?

Added 2 cool games to the GameBox, one where you pilot a plane and have to avoid thunder-clouds and a rock-paper-scissors with tons of eye-candy (it's a big screen).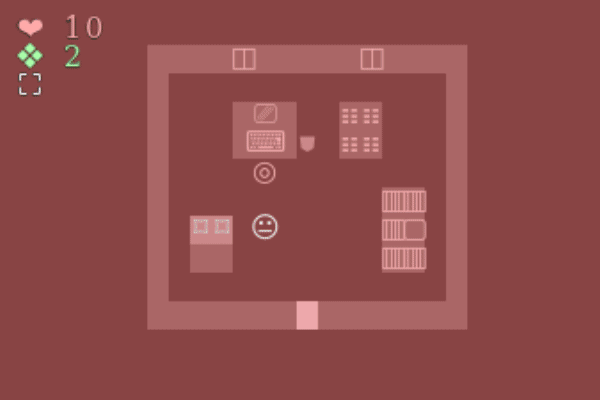 Oh, almost forgot, you can notice people sleeping at some places. They don't do anything yet but I bet you can guess who they are.

Files
Daily Quests Latest (Browser)
Play in browser
Get Daily Quests (FloppyJam)